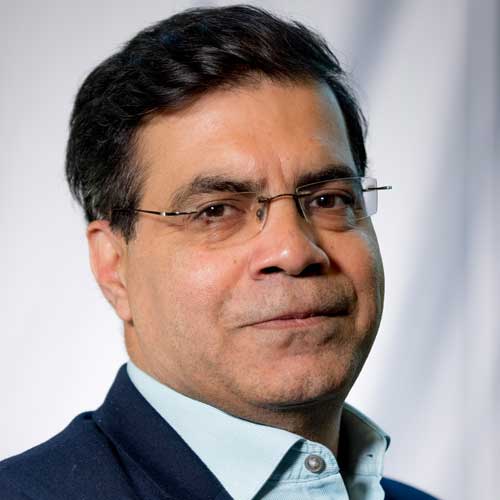 Rajesh Devnani currently leads the Industry Practices & Digital Solutions Presales function. His charter is delivering differentiated world-class digital solutions leveraging the best capabilities of Hitachi Group across Digital technologies comprising Cloud, IoT & Data Science/Analytics backed by a strong industry domain & consulting capability in Manufacturing, Transportation, Energy and Healthcare domains.
He is a key member of the organization's intellectual think tank chartered with driving the organization's transformation to a Consulting led Industrial Digital Solutions organization. Other key responsibilities include actively promoting & positioning the Hitachi Vantara IoT Platform & Solutions stack 'Lumada' to the marketplace and cross-leveraging the diverse capabilities of the Hitachi Group to provide holistic solutions to clients.
Till the recent past (Dec'19), he was leading the Global Digital Solutions function at Hitachi Consulting and successfully led the creation of a comprehensive Digital solutions portfolio spanning Smart Manufacturing, Predictive Maintenance, Smart Cloud, Smart Spaces & Smart Transportation leveraging key digital technologies including IoT, Cloud, Data Analytics etc.
Rajesh's background includes 22+ years of industry experience across large ERP Programs, Business Consulting and Digital transformation engagements. He holds multiple professional certifications including CSCP and multiple SAP certifications. He is a speaker at multiple industry/ professional forums and is also a blogger on key technology topics.