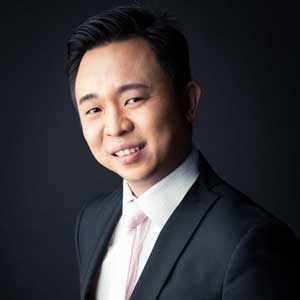 Richard Chong has more than 12 years of experience spanning across Applications & Infrastructure. His primary focus is driving data centre or application modernization within the General Public Sectors & Education sector. Being a certified as an Azure Architect, and in Azure DevOps & Azure Security and as an ISO27001 Auditor, gives him an added advantage when doing consulting & design for clients.

He is often involved in stages of solution design, review of technical architectures, delivery outcomes and conducting various different workshops to client such as Cloud Adoption Framework & Data Analytics Workshop.
Richard recognizes the leading trend of software and solutions deployment in the cloud platform and has actively equipped himself with the necessary certification and knowledge so that he can align the company's direction with current industry's requirement to assist the client in their digital transformation journey.